Independent Production Fund (IPF) 2016 Web Drama Series Funding Decisions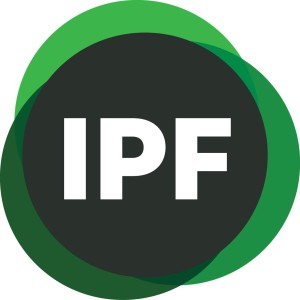 June 13, 2016
For immediate release
The Independent Production Fund announces funding for 16 digital drama series. 
The IPF Board of Directors approved funding for 16 scripted drama series (9 English / 7 French) designed and produced for exploitation on web platforms and channels. Five of the approved projects are renewals for new episodes of successful web series previously funded by the IPF and eleven are new series to be produced in 2016. The IPF is making equity investments of nearly $2M in these projects. This is the seventh year that the IPF has undertaken this unique funding program which is designed to encourage Canada's competitive creative and business skills in the digital story-telling world and the marketing and exploitation of Canadian linear digital productions to global audiences.
The selection and jury process established by the IPF ensures that all projects are reviewed by a wide range of participants providing a variety of perspectives. One hundred and seventy-seven (177) applications were submitted to the IPF from across Canada in the first stage of the application process.  Twenty-nine (29) of these were short-listed by a 40-member pre-selection committee.  In the final evaluation stage, an international jury as well as industry evaluators and the IPF Board members reviewed all of the finalists and rated them based on content, production styles and processes, formats, business and promotion models, audience engagement and revenue potential.
The 2016 international jury included Jean-Michel Albert (Producteur indépendant et consultant dans le secteur des nouveaux médias – FR), Zennen Clifton (Co-founder, No Label – US), Jean-Sébastien Di Fruscia (Producteur Ikebana Productions – CAN), Spencer Griffin (Executive Producer, Vice President, Big Breakfast – US), Oriane Hurard (Productrice Les Produits Frais, déléguée générale de la Transmedia Immersive University (TIU) – FRA), Judith Lussier (Auteure, journaliste, chroniqueuse pour le journal Métro et collaboratrice à C'est juste du web et Les Brutes – CAN), Alison Norrington (CEO, Founder, Chief Creative Director, storycentral – UK), Enrique Soissa (Country Manager – Canada, Dailymotion – CAN), and Jon Taylor (International Director, GOVA – CAN).
The selected projects represent a range of genres including comedy, fantasy, sci-fi, thriller, drama, animation, and musical for different target demographics and distribution platforms and have been created by new digital production companies as well as established television production companies from across Canada.
The international Jury and the Board of the IPF noted the range of styles and creative material submitted this year and a commitment to global markets and audience engagement.  "The IPF recognizes the unique opportunities that this funding program provides to new and established Canadian producers of dramatic digital series and we are so pleased to see the success stories that have been made possible – and others that will be made possible, with the support of the IPF." stated Charles Ohayon, Chair of the IPF.
The following productions are the recipients of the IPF's 2016 web drama series program:
100 amis
Comedy
Mistral Média
Mélanie Lamothe

Game(R)
Comedy, Drama
Attraction Images
Micho Marquis-Rose, Julie Groleau
How to Buy a Baby
Comedy
How to Buy a Baby Productions Inc.
Wendy Litner, Tanya Hoshi
HYPNO
Comedy
La Récre
Julien Hurteau, Pierre-Alexandre Girard, Daniel Abraham



HYPNO_pilote from la récré on Vimeo.

Kristal Clear
Comedy, Drama
Kristal Clear Productions Inc.
Amanda Fahey, Joshua Demers, Shannon Fewster, Davin Lengyel

Le temps des chenilles
Comedy, Drama
Les productions Coton & club inc.
Camille Mongeau
Marc-en-peluche, Season 2
Drama
Blachfilms
Vincent Lafortune, Benoît Lach
People Watching
Animated Comedy
Lapaire Productions
Geoff Lapaire, Winston Rowntree
Polyvalente
Musical Comedy
La Guérilla
Frédéric Boivin

Riding Hood
Mystery, Thriller
Yellow Bear Studios
Ryan Lussing, John Murray, John Brunton, Barbara Bowlby
Riftworld Chronicles, Season 2
Comedy, Fantasy
First Love Films
Andrew Nicholas McCann Smith, Laura Perlmutter, Robert Munroe
Running With Violet
Dark Comedy
She Said Films
Rebecca Davey, Marie-Claire Marcotte
Save Me
Comedy, Drama
iThentic Canada Inc.
Catherine Tait, Lisa Baylin
Switch & Bitch, Season 3
Comedy
Turbulent
Sophie Galipeau
Überdude, Season 2
Animated Comedy
Smiley Guy Studios
Jeremy Diamond, Jonas Diamond
White Ninja, Season 2
Animated Comedy
Whiskaye Films
Tyler Funk, Jameson Parker, David Kaye, Eric Schultz
The IPF invests approximately $2M in the production of digital original series each year. It has invested $11M in 100 web series since 2010.  These series represent all demographics and genres, including action, animation, thriller, comedy and science fiction. The web series previously funded can be accessed at www.ipf.ca/webseries.
The IPF also continues to support training and professional development activities.   The following organizations received professional development grants:
Académie canadienne du cinéma et de la télevision
Prix Gémeaux 2016
Alliance Médias Jeunesse
Gala des Prix d'excellence francophones 2016
Atlantic Film Festival Association
Strategic Partners
Imago Production
Marseille Web Fest
Les Prix Webfest de Montréal
Webfest Montréal
Regroupement des producteurs multimédia
Numix 2016
Vancouver International Film Festival
VIFF Industry
The Independent Production Fund thanks all of the evaluators for undertaking this selection challenge and sharing their insights and viewing experiences.
Jean-Michel Albert
Actuellement, il est producteur et consultant dans le secteur des nouveaux médias, il est aussi le président et fondateur du Marseille Web Fest, festival international de la série digitale créé en 2011. Auparavant, il a développédes projets innovants pour le compte de nombreuses sociétés de productions en France et à l'international.
Zennen Clifton
Zennen Clifton is the co-founder of the multicultural content studio No Label.  Previously, he worked at William Morris Endeavor (WME) before producing and developing video content for Yahoo.
Jean-Sébastien Di Fruscia
Jean-Sébastien Di Fruscia a fondé Ikebana Productions, une entreprise d'économie sociale dédiée à la relève professionnelle du domaine du cinéma et de la télévision, en terminant ses études au Vancouver Film School, en Colombie-Britannique. En 2011, il lance un portail web destiné aux séries numériques, avec la production de la websérie Les Roux, Les Héros de notre enfance et J'aime pas.
Nathalie Dorais
Nathalie Dorais est consultante externe pour la Direction cinéma de la Sodec. Elle a été chargée de projet au secteur des dramatiques de Radio Canada et a également participé au développement des séries Web de fiction au secteur Internet et services numériques du diffuseur.
Spencer Griffin
Spencer Griffin is the Executive Producer and Vice President of Big Breakfast, CollegeHumor's offshoot production company. As Executive Producer for CollegeHumor, Griffin helped grow the video department, which has earned the comedy brand over 10 million YouTube subscribers and 15 Webby Awards.
Oriane Hurard
Oriane Hurard est productrice au sein de la société Les Produits Frais, où elle développe différents projets liés aux nouvelles écritures, de la réalité virtuelle à l'accompagnement transmedia de films sortis au cinéma. Elle est également déléguée générale de Transmedia Immersive University (TIU), laboratoire de formation et de création initié autour des nouvelles écritures, Enfin, elle participe à la programmation de plusieurs festivals (Festival Tous Ecrans à Genève, Séries Mania à Paris) et enseigne dans différentes formations supérieures.
Judith Lussier
Judith Lussier est auteure, journaliste pigiste et chroniqueuse pour le journal Métro. Elle collabore aussi à l'émission C'est juste du web (ARTV) et à la série Les Brutes (Télé-Québec).
Alison Norrington
Alison Norrington is a writer/producer, CEO, Founder & Chief Creative Director of storycentral, a London-based entertainment studio that incubates and develops ground-breaking transmedia properties with global partners in film, television, publishing, advertising, branding and gaming.   Alison and her team work with filmmakers, writers, publishers, broadcasters, storytellers and technology start ups globally on incubating new franchises, participative experiences, production, story architecture, mythology and planning, prototyping, audience development & engagement and utilizing social media.
Enrique Soissa
Country Manager-Canada, Dailymotion. Previously he has worked in branded content, product management, strategic planning and promotions development across a spectrum of companies in media and entertainment.
Jon Taylor
Jon Taylor is an elite digital executive and currently International Director at the Global Online Video Association, the trade association for the world's top MCNs.  Jon recently led the launch of Crave TV for Bell, and was also Senior Producer of multi-platform content at the Vancouver 2010 Olympic Winter Games.
The Independent Production Fund is incorporated as a private foundation with charitable status. It operates on the interest generated by a $35 M endowment, and by recoupment from its investments. An independent Board of Directors representing the industry oversees the operations of the fund and makes all investment decisions.
The IPF also administers the COGECO Program Development Fund.
– 30 –
For more information:
Toronto
Tel: 416 866 8966
info@ipf.ca
Montréal
Tél.: 514-845-4334
fipinfo@ipf.ca