Independent Production Fund (IPF) Web Drama Series 2017 Phase 1 Results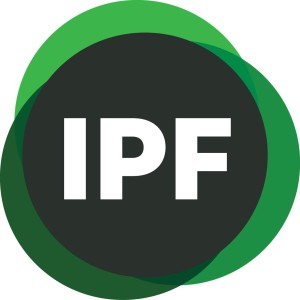 April 4, 2017
The Independent Production Fund and its 40- member Pre-Selection Committee have selected 31 projects which are now eligible to advance to Phase 2 of the application process and apply for Production financing.  These include 20 projects in English and 11 in French.   Five web series previously funded by the IPF are eligible to apply for funding for subsequent seasons.
The IPF received 171 proposals for web series funding from across Canada, in English and in French.  Applications included 2-minute proof-of-concept trailers, creative material and audience engagement strategies.  New this year, an experienced web series mentor or a new talent was required in a key position on all production teams.  All of these criteria were evaluated, scored and discussed by the Pre-Selection Committee members, who are industry professionals and advanced media students.
Producers of the selected short-listed projects are now invited to submit complete Production Applications by May 1, 2017.  An international Jury will evaluate these proposals and the Board of Directors of the IPF will make final funding decisions in June.
"There is a flurry of excitement annually about the great proof-of-concept trailers that have been produced during what has been dubbed "IPF Trailer Season", noted Andra Sheffer, CEO of the IPF. "So many of them have so much potential and producers have been working diligently and creatively to promote their projects and build their audiences.  Many hundreds of thousands of viewers have now watched Canadian web series trailers and commented on them.  There is a lot of expectation and the selected few on the short-list leave many others disappointed. We hope they will find that the exposure they have received and the audiences they have developed will help them to realize their projects."
List of short-listed projects:
Beattie & Mae
Comedy
ON
Natalie Novak Films
Natalie Novak, Emliy Coutts, Melanie Leishman


Blackout
Mystery/Thriller/Horror
ON
Blackout Media
Tanya Hoshi
frameborder="0" allowfullscreen>
Cam_Girlfriend
Comedy/Drama
ON
The Artcraft Zoo
Michael Goldlist
CLAIREvoyant
Comedy/Drama
ON
Shaftesbury Films Inc.
Dillon Taylor
Col Bleu
Comedy/Drama
QC
St-Laurent TV
Laurence Atkins
Georges Est Mort
Comedy
QC
9299-2668 Québec Inc.
Carolyne Boucher, Charles Grenier, Sarah Pellerin


Gym Rat
Comedy
ON
Habibi Films Inc.
Sarah Jackson, Samy Inayeh, Meagan McAteer
Hit on Me
Comedy
ON
LoCo Motion Pictures
Elizabeth Whitmere, Marvin Kaye
I CAN'T EVEN
Comedy
NS
Northeast Films Inc.
Tara McClair, Jay Dahl
In Search Of
Comedy/Drama
ON
WTOS Inc.
Caitlin Durlak
Jib & Jab on a Quest
Comedy/Fantasy
ON
Future Classic Films
Kurt Ogilvie, Kristopher Bowman
La loi et l'ordre à Parc-Ex
Comedy/Drama
QC
Colonelle Films
Fanny Drew, Sarah Mannering
L'ARÈNE
Comedy/Drama
QC
NITROFilms
Pierre-Mathieu Fortin
Le band et Sébastien
Comedy
QC
La Banque de Mots
Isabelle Laperrière
Les enfants nomades
Comedy
QC
ON EST 10
Caroline Galipeau
Les Inclassables
Comedy/Drama
QC
Les productions Les Inclassables
Anouk Ethier
NarcoLeap
Mystery/Thriller /Sci-Fi
BC
KGP Films
Kate Green, Emily Keller
Off Kilter
Comedy
ON
Falter & Find Productions
Priscilla Galvez, Alejandro Alvarez Cadilla
Oh My Lord
Comedy
QC
Zone 3
Frédérique Traversy, Brigitte Lemonde, Luc Benoit, André Larin
P6HUT (Stay Back)
Comedy/Drama
ON
Mad Ruk Entertainment
Matt Power, Supinder Wraich
Steve Rocky
Comedy
QC
Attraction Images
Micho Marquis-Rose, Marleen Beaulieu
Sylvain le Magnifique
Comedy
QC
Roméo & Fils
Martin Henri
Tokens
Comedy
ON
For Hollis Productions Inc.
Winnifred Jong, Trinni Franke
Vault, The
Sci-Fi
ON
Lost Journey Productions Inc.
Sara Martins, Laura Friedmann
Wharf Rats
Comedy
PEI
Saltwater Films
Jenna MacMillan, Jason Arsenault, Jeremy Larter
You are a Beautiful Machine
Comedy/Drama/Sci-Fi
ON
Sophie and Tesla & Windfall Films (UK)
Ian Strang, Dan Kendall
List of previously funded projects eligible to apply for a subsequent season:
My 90 Year Old Roommate
Comedy
ON
9578056 Canada Inc.
Josh Shultz, Lauren Corber, Ethan Cole, David Lipson
Petrol the Series
Drama
ON
N5 Pictures Inc.
Ant Horasanli
People Watching
Comedy/ Drama
ON
Lapaire Productions
Geoff Lapaire, Winston Rowntree
Projet-M, saison 2
Sci-Fi
QC
Babel Films
Marco Frascarelli
Running With Violet
Drama, Mystery/Thriller
ON
She Said Films
Rebecca Davey, Marie-Claire Marcotte
The Independent Production Fund thanks all of the evaluators for undertaking this selection challenge and sharing their insights and viewing experiences.
The IPF invests approximately $1.8 M in the production of 12 – 15 web series each year.  These series represent all demographics and genres, including action, animation, thriller, comedy and science fiction.  They also offer a variety of interactive activities for viewers.  The web series previously funded can be accessed at www.ipf.ca/webseries.
The IPF has invested over $11 M in the production of 99 scripted web drama series in the past 6 years as well as $47 M in the production of television drama from 1991-2010.  It is incorporated as a charitable foundation with an endowment valued at $36 M.  It uses the interest generated by the endowment and return on its project investments for its annual operations and project funding.  The Board of Directors is composed of representatives from the industry and undertakes all final funding decisions.
For further information:
Andra Sheffer

416 977 8966

Claire Dion

514 845 4334