Independent Production Fund (IPF) 2017 Web Drama Series Funding Decisions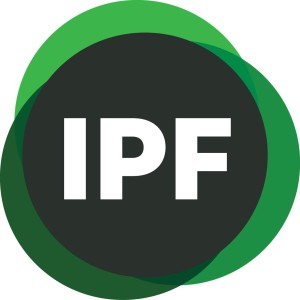 June 20, 2017
The Independent Production Fund announces funding for 15 scripted web series. 
The IPF Board of Directors approved funding for 15 series (10 English and 5 French) designed and produced for exploitation on digital platforms and channels.   Three of the approved projects are renewals for new episodes of successful web series previously funded by the IPF and 12 are new series to be produced and released in 2017/18.  The IPF is making equity investments of nearly $2M in these projects.
The IPF has funded scripted short form web series since 2010. This program was created to encourage and support new talent in the industry and to stimulate Canada's competitive creative and business skills in the digital story-telling world.   These series are also serving as pilots and "calling cards" for the creative teams as the successful marketing and exploitation of Canadian original linear digital productions and talent to Canadian and global audiences is an important goal of this initiative.
The selection and jury process established by the IPF ensures that all projects are reviewed by a wide range of participants providing a variety of perspectives. One hundred and seventy-one applications were submitted to the IPF from across Canada in the first stage of the application process.  Twenty-nine (29) of these were short-listed by a 40-member pre-selection committee.  In the final evaluation stage, an international jury and  IPF Board members reviewed all of the finalists and rated them based on content, audience engagement strategies, production styles and processes,  business and marketing plans, distribution and  revenue potential.
The 2017 international jury included:  Joël Bassaget (Founder and Editor-in-Chief Web Series Mag  – FR), Zennen Clifton (Co-founder, No Label – US), Steinar Ellingsen (Director and co-founder of Melbourne WebFest – AUS), Jérôme Hellio (Digital Media Consultant – CAN), Nathalie Dorais, (Content and Script Consultant, TV and Web – CAN), Spencer Griffin (Executive Producer and Vice President of Big Breakfast/CollegeHumor – US), Angela Heck (Director of Digital and Strategic Initiatives for the National Screen Institute – CAN), Oriane Hurard (Producer, Les Produits Frais – FRA), Judith Lussier (Journalist at C'est juste du web– CAN),  Alison Norrington (CEO, Founder, Chief Creative Director, storycentral – UK) and Paul Ronca (Director of Industry & Special Events Programming and Strategic Partner Development at Just for Laughs Festival – CAN).
The selected projects represent a range of genres including live action and animation, for different target demographics and distribution platforms and have been created by new digital production companies as well as established television production companies from across Canada. The international Jury and the Board of the IPF noted the significant advances that have been made in the quality, styles and business goals of the projects submitted this year and the recognition by producers of the essential role they must undertake to attract, maintain and grow their audiences.  IPF Board Chair, Charles Ohayon, also remarked on the variety of perspectives:"The comments and feedback from our international jury focuses our attention on the range of expectations and tastes of audiences in different markets around the world; no content pleases all!"
The following productions are the recipients of the IPF's 2017 web drama series program:
Blackout
Mystery/Thriller/Horror
ON
Blackout Media
Tanya Hoshi, Andrew Hunt, Kyle Power
frameborder="0" allowfullscreen>
Cam_Girlfriend
Comedy/Drama
ON
The Artcraft Zoo
Michael Goldlist, Jason Kennedy, Daniel AM Rosenburg
CLAIREvoyant
Comedy/Drama
ON
Shaftesbury Films Inc.
Dillon Taylor, Annie Briggs, Natasha Negovanlis
Georges Est Mort
Comedy
QC
9299-2668 Québec Inc.
Carolyne Boucher, Charles Grenier, Sarah Pellerin


L'ARÈNE
Drama
QC
NITROFilms
Pierre-Mathieu Fortin, Patrice Laliberté, Marjorie Beauchesne Armstrong
Le band et Sébastien
Comedy
QC
La Banque de Mots
Isabelle LaPerrière, Dominique Jacques, Coralie LaPerriere, Isabelle LaPerriere, Alex Veilleux
My 90 Year Old Roommate,
Season 2
Comedy
ON
9578056 Canada Inc.
Lauren Corber, Ethan Cole, Josh Shultz, David Lipson, Daniel Rattner
NarcoLeap
Mystery/Thriller /Sci-Fi
BC
KGP Films
Kate Green, Emily Keller
Off Kilter
Comedy
ON
Falter & Find Productions Inc.
Priscilla Galvez, Alejandro Alvarez Cadilla
Oh My Lord!
Comedy
QC
Zone 3
Frédérique Traversy, Mathieu Handfield, Gabrielle Caron, Éric Chandonnet
People Watching,
Season 2
Comedy/ Drama
ON
Lapaire Productions
Geoff Lapaire, Winston Rowntree
Petrol the Series,
Season 2
Drama
ON
N5 Pictures Inc.
Reza Sholeh, Ant Horasanli
Sylvain le Magnifique
Comedy
QC
Roméo et Fils
Gabrielle Harvey, Henry Bernadet, Samuel Cantin
Vault, The
Sci-Fi
ON
Lost Journey Productions Inc.
Sara Martins
Wharf Rats
Comedy
PEI
Off the Wharf Productions
Jenna MacMillan, Jason Arsenault
The IPF invests approximately $2M in the production of scripted digital original series each year. It has invested $13M in 114 web series since 2010.  These series represent all demographics and genres.  The web series previously funded can be accessed at www.ipf.ca/webseries.
The IPF also continues to support training and professional development events and activities in the industry.   It encourages mentorship and training on all the projects that it supports.  The ipf.ca website provides important resources for the industry.
The Independent Production Fund thanks all of the evaluators for undertaking this selection challenge and sharing their insights and viewing experiences:
Joël Bassaget
Passionné par les nouvelles écritures et la production indépendante, il a créé en 2014 le blogue « Web Séries Mag » sur le site du journal Libération pour chroniquer les fictions du web. Également consultant, il observe, analyse, critique, étudie et catalogue ce format particulier, offrant son expertise aux diffuseurs et producteurs de contenus en ligne. Auteur d'articles, d'études et d'un « Guide des Webséries » (éditions Over the Pop / 2016), il donne régulièrement des conférences sur les webséries. En 2015, il a fondé la Web Series World Cup et il est le président de l'association des créateurs français du web (WAF / Web Auteurs Francophones).
Zennen Clifton
Zennen Clifton is the co-founder of the multicultural content studio No Label.  Previously, he worked at William Morris Endeavor (WME) before producing and developing video content for Yahoo.
Steinar Ellingsen
Steinar Ellingsen is the Director and co-founder of Melbourne WebFest, Australia's international web series festival, and a senior lecturer in Media and Communication at La Trobe University, Australia.
Jérôme Hellio
Jérôme Hellio accompagne les vice-présidences, directions générales dans la planification numérique de leur entreprise. Membre de plusieurs conseils d'administration dans le domaine culturel et numérique. Il œuvre, entre autres, au rapprochement des industries culturelles numériques au Québec. Il accompagne aussi plusieurs créateurs de contenus au développement numérique de leurs œuvres. Auparavant, Jérôme Hellio avait la responsabilité de l'offre de Radio-Canada.ca et de ICI Tou.TV, ainsi que de leur déploiement sur les plateformes mobiles. Il a dirigé la création de contenus destinés aux plateformes numériques de Radio-Canada.
Nathalie Dorais
Nathalie Dorais est consultante au contenu et à la scénarisation dans l'industrie du cinéma, de la télévision et du Web. Elle a été chargée de projet au secteur des dramatiques de Radio-Canada et a également participé au développement des séries Web de fiction au secteur Internet et services numériques du diffuseur.
Spencer Griffin
Spencer Griffin is the Executive Producer and Senior Vice President of Big Breakfast, CollegeHumor's offshoot production company. And has executive produced several shows: "Adam Ruins Everything" on TruTV; "Middle of the Night Show" on MTV; "Fatal Decision" on Verizon's Go90; IFC's "Comedy Music Awards"; "Bad Internet" on YouTube Red, the recently announced "Hot Date" on Pop, and almost all the videos on CollegeHumor's YouTube channel.
Angela Heck
Angela Heck is the Director of Digital and Strategic Initiatives for the National Screen Institute-Canada where she develops, mentors and works to expand digital media programs. Her past work includes roles at Tactica Interactive (Seed, Weather Gone Wild, Pinkertons, Tiga Talk), CBC, Whistler Film Festival, University of Manitoba, Quest University and the National Film Board of Canada.
Oriane Hurard
Oriane Hurard est productrice au sein de la société Les Produits Frais, où elle développe différents projets liés aux nouvelles écritures, de la réalité virtuelle à l'accompagnement transmedia de films sortis au cinéma. Enfin, elle a participé à la programmation de plusieurs festivals (Festival Tous Écrans à Genève, Séries Mania à Paris) et enseigne dans différentes formations supérieures.
Judith Lussier
Judith Lussier est journaliste et chroniqueuse. Elle collabore à l'émission C'est juste du web, pour ARTV, et fait partie des Brutes, à Télé-Québec.
Alison Norrington
Alison Norrington is a writer/producer, Founder & Chief Creative Director of storycentral, a London-based entertainment studio that incubates and develops ground-breaking transmedia properties with global partners in film, television, animation, publishing, advertising, branding, theme parks, Virtual Reality and gaming.    She is featured on the BAFTA Guru series and is a member of the International Academy of Television Arts & Sciences, The Writers Guild of Great Britain and Women in Film & TV, Exec Producer of the Virtual Reality Thread for Children's Media Conference and a two-time TEDx speaker.
Paul Ronca
Paul Ronca is the Director of Industry & Special Events Programming and Strategic Partner Development at Just for Laughs Festival and its ComedyPRO conference.
The Independent Production Fund is incorporated as a private foundation with charitable status. It operates on the interest generated by a $36 M endowment, and by recoupment from its investments. An independent Board of Directors representing the industry oversees the operations of the fund and makes all investment decisions.
The IPF also administers the COGECO Program Development Fund.
– 30 –
For more information:
Toronto
Tel: 416 866 8966
info@ipf.ca
Montréal
Tél.: 514-845-4334
fipinfo@ipf.ca
www.ipf.ca
www.ipf.ca/fip